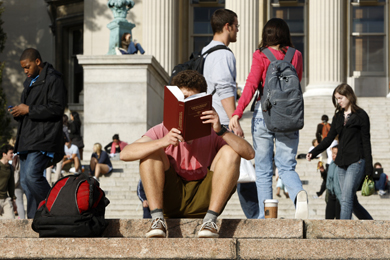 REUTERS/Mike Segar
Public Workshops
Want to learn how to innovate your life? Attend a one day workshop and work with our team to develop your innovation plan. During the workshop, you will learn the Innovation You system step by step and leave with a plan that works for you.
Rethink innovation: think outside the box and get a new perspective.
Rethink your approach: identify your natural innovation approach and draw from other types to create your own powerful approach to innovate.
Rethink your method: learn the four "creativizer" steps to develop your action plan.
Rethink your journey: learn the innovator's habits to bring creativity in your everyday life.
See what workshops are available around you. Learn more about the workshop here.