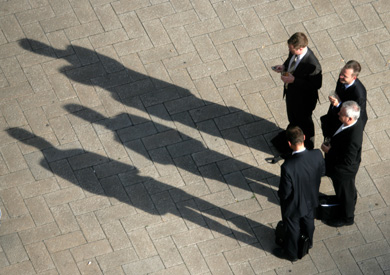 REUTERS/Kevin Coombs
Corporate Workshops
Instill a culture of innovation in your organization by scheduling a corporate workshop. In this one day workshop, you and your team will learn the four steps to put creativity into everyday practices, set innovation goals and put together a work plan to accomplish them.
Use the Innovation You model to redefine your growth strategy and identify the organizational competencies and capabilities that are needed to support that strategy.
Identify the dominant innovation approach of your organization and the leadership approach of every individual team member.
Learn to develop the right innovation approach, create action plans to enhance that approach and develop a unique method to keep innovation front and center in your organization.
Learn the four "creativizer" steps to bring innovation into your organizational practices.
"INNOVATION YOU is finally a book we all intuitively felt we needed but was missing. For true innovation in our companies, we have to be willing to be innovative in how we approach our personal and professional lives. They are interconnected. Jeff's book combines his vast experience from the front lines of innovation and the best thinking in the field and gives us a practical guide," Atul Dhir MD;Ph.D, CEO of Bipar Sciences (Sanofi Aventis)
For more information, download a brochure and contact us.