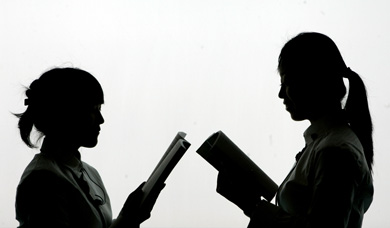 REUTERS/Alex Grimm
Executive Coaching
It's easy to start something new. It's harder to stop or adjust something and follow through with your plan. Have our executive and leadership coaches partner with you in your innovation journey. As your partner, our coaches will lend support, guidance, clarity, and give you more understanding about yourself and what's going on around you. You will receive guidance in following your plan, adjust it as necessary, build on your momentum, and recognize new opportunities and challenges as you go along. And most importantly, you will develop your own path to growth.
Learn more about our executive coaching services here.
For services by our Innovation Fellows, please click here.